WHO WE ARE
Your daily breather for confident skin and inner happiness
Combat the big 3 skin aggressors with a 3-in-1 shield in every product. Experience the world's first ultra-clean dermocosmetics, featuring our patented plant-powered Phytodermato Advanced Formula®.
SOS SKINCARE
Meet your new BFF for breakouts and pimples
95% of users found it visibly minimized pores and quickly eliminated the appearance of pimples.
★★★★★

Great product. As someone who suffered with acne and blemishes, I've always found it so difficult to find a product that truly works.

Megan

Anti-blemish Concentrate
★★★★★

I love this cleanser. It is so gentle on the skin. I have a acne prone combination skin and it doesn't irritate me in any way.

Erikahcampos91

Purifying Light Foam
★★★★★

I use this to clean my sunscreen and some times with makeup, it cleanse gently but effectively, even with eye makeup. It is non-drying and non-irritating for my sensitive dry skin. It is soothing & moisturizing for my skin right after use.

Miiiniii

Cleansing & Make-Up Removing Balm
★★★★★

I think this has to be one of the best products I've used in a while. I do highly recommend it if you're looking for simplicity in your skincare game!!!!

KitM04

Day & Night Cream
★★★★★

I am absolutely in love with this anti aging moisturizer! I have seen and felt such amazing results while using it! It definitely keeps my skin moisturized throughout the day. I would definitely recommend this product

Camy

Anti-Age Day Cream
YOUTH IS A STATE OF MIND
OUR VISION
"Recognizing the effects of climate change, pollution, and urban living, we crafted the Phytodermato Advanced Formula®— plant-powered, ultra-clean dermo-cosmetics. Our 3-in-1 shield combats today's main skin issues; pollution, oxydation and inflammation.

We regard this brand as a daily breather for confident skin and a happier mind, welcoming everybody: all genders, skin types, and ethnicities. Our commitment: holistic skincare solutions for a healthier, more radiant future."
José and Edmond Eisenberg
3 Clean Beauty Collections
for Every Skincare Need
In each collection, the 3-in-1 anti-pollution, anti-inflammatory and antioxidant action of the Phytodermato Advanced Formula® works with a powerful, targeted, natural active ingredient for tailor-made results.

Purity
Targeted products with purifying and mattifying benefits boosted by Micro-alga extract. For all skin types prone to imperfections.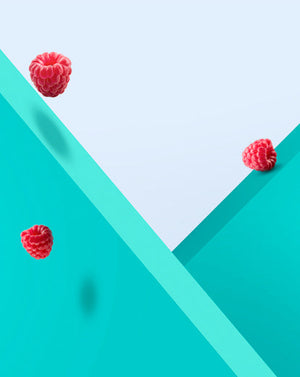 Hydration
Hydration is key to maintaining the youth of your skin. Star ingredient Raspberry leaf stem cell extract stimulates the synthesis of Hyaluronic Acid, stimulating its natural hydration and protecting it from excessive water loss.

Anti-Age
Targeted formulas that boost cell vitality and longevity. Enriched with Lycopersicum Solanum stem cell extract, each formula increases skin's capacity to regenerate and fight against signs of aging.

PHYTODERMATO ADVANCED FORMULA®

CRUELTY-FREE

100% NATURAL TARGETED KEY INGREDIENTS

100% CLEAN BEAUTY DERMOCOSMETICS

MADE IN SWITZERLAND